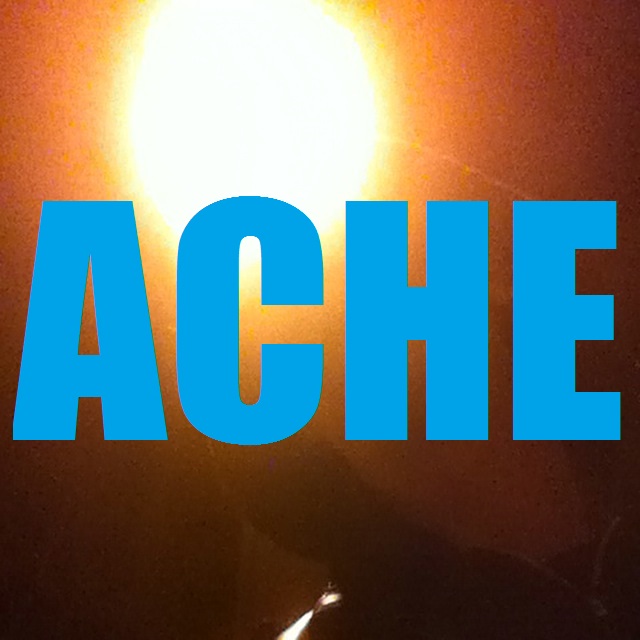 Detective Roe thought he was lucky that Mark Chambers was taken off his hands so easily. The last thing he wanted was to deal with that mess. As he knocked on Phil Connor's apartment door, he willed the twenty-something not to answer. That way he could get home like he'd originally planned before more busy work was thrown onto his desk.
There was an ache in his neck, but then again there was always an ache in his neck, and all he needed was to sleep it off.
He sighed after a moment of no answer until he noticed the door was ajar.
"Mr. Connor?" asked Roe. No answer and he swore under his breath. The open door could mean anything, and while he wanted more than anything to ignore it, his conscience wouldn't let him. As much as he tried not to care, as much as he focused on doing as little as possible, always taking the path of least resistance, an open door could mean anything. Ignoring that didn't feel right. He wouldn't be able to forget the day if he was left wondering.
Roe was about to announce himself again until he saw the red mess of bodies between the television and the couch. His heart leaped and he withdrew his gun and froze, searching everywhere for anything alive. There was a sound coming from the hallway. Something repetitive, wet and smacking, and Roe looked down at the bodies one more time before stepping quietly toward the noise's source, gun first.
It wouldn't be until later that what he saw would make sense to him. Simon from forensics explained it casually. Not like he was enjoying it, but like he was actually proud of his job and cared that he recreated the scene correctly.
"He stabbed them both while they were still on the couch," said Simon, miming out the motions as if he were Phil. "The first one through the neck and then the second across the face and then down through the temple as she tilted her head. The knife got stuck inside and so he left it there and went back to the first one, grabbing her by the hair and pulling her to the ground. He then stepped on the back of her neck and pivoted, swiveling his foot like this," he said as he mimicked the action, looking more as if he was smothering a cigarette. "Once she stopped moving, he went back to the second one and pulled back and forth until it came unstuck."
Roe just listened, keeping his face indifferent and waiting to go home.
"After that, he got the second one down on the floor beside the first and knelt between them, taking turns raking over their bodies like this."
Roe looked away. He got the picture, but Simon wasn't done.
"After he was done slashing them, somewhere in the high double digits, he threw the knife behind him and then went in with his hands." Simon got down on his knees and pulled pretend body parts out of pretend bodies, throwing handfuls of nothing over his shoulders. "That's why the mess, you know? The guy just kept at it until there was nothing left to throw."
"Great," said Detective Roe. "Thanks." He was about to turn away, but Simon stopped him, scrambling to his feet and putting a hand on the side of his arm.
"You're good. Right?" His eyes attempted concern, but his mouth was all excitement. "Just another day, right? Not going to get to you is it?"
"Nah," said Roe and he was surprised he was telling the truth. It probably was the worst scene he'd ever walked into, but then again he had a tendency to block the bad ones out. No sense in keeping nonsense on the mind. There was already too much of that in there anyway.
"Good, good," said Simon. "So, um, you like mind if I ask?"
Roe just raised his eyebrows.
"I mean, I didn't get to do the bedroom. Jeffers got that one. Not that I'm not thankful, you know. I definitely got the better end of the ass, but just…what happened? You had to shoot him, I know, but what was going on? He was fucking her, right? But, um, was she already…"
"Yeah," said Roe. "She was dead. And he was fucking her."
"What and so you just shot him?"
"Yeah."
"Was there a threat? I mean, I'm not trying to call you out, you know? Kill the bastard. Good. Absolutely, but if Howard sees it like that…"
"Fuck Howard," said Roe. He sighed. "Do me a favor?"
"Yeah, yeah, for sure," said Simon. Still smiling. Still failing at concern.
"Tell them I'll get started on this tomorrow. Tell them I'm…I don't know, upset or some shit. Anything. Just vouch for me so I don't have to deal. You got me?"
"Yeah, yeah man. I totally get it. I mean, if I were you…" and he trailed off because Roe was already walking to his car.
Detective Roe drove home trying not to think, but it was going to take whisky to get that job done and while he knew he had some, a full bottle he was planning on breaking his ten year sobriety with one of these days, he knew he'd pass on that. Even more than a good drunk, the one thing he usually wanted and forbade himself, now more than ever he just needed to sleep. The meds always gave him weird dreams, but that was alright. There wasn't going to be a worse dream than walking in on a man covered in blood, fucking a blue body, her neck broken and twisted at a right angle into the carpet, his hands holding her under the tops of her thighs, ramming himself inside of her and looking up at him, screaming, "Please, please, just let me come. I'm almost there. Almost there. I just have to come. Just a minute and you can have her. Here I go. I'm coming, I'm-"
Yeah, thought Roe. My dreams are going to be nice.