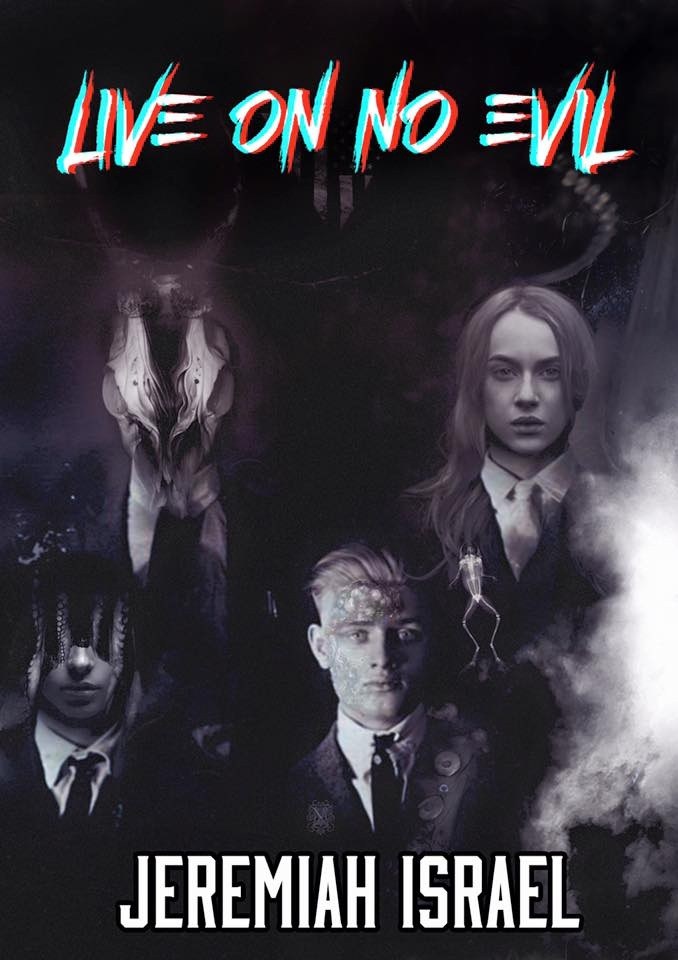 Do you believe in God? Do you believe in the devil? Demons? Aliens? Anything? Well, guess what: none of that fucking matters.
March once said, "I don't believe in belief," and I couldn't agree with that alcoholic asshole more.
No one fucking cares what you believe. Everything is false and anything is true. Give up on the morally fucked bullshit that the churches of the world want to feed you. Make up your own gods because the ones that religion wants you so badly to believe in are all fucked.
Be decent to people, be decent to animals, be decent to the earth and for Christ sake be decent to yourself.
Ok, I guess I do believe in belief, actually, and this is it:
SEE ALL, HEAR ALL, SPEAK ALL EVIL
Fuck those monkeys that told us to cover our eyes, ears and mouths. They're cowards. Take it all in because that's the only way you're going to be able to defend against it.
That's what Live On No Evil is all about.
If you want to learn more while reading what might just be the most fucked up book you've ever read, check out Live On No Evil.
BUY IT HERE and the next time someone tries to feed you bullshit about something so unverifiable and subjective that they have to use faith to rationalize their belief in it (or a book whose historicity doesn't mean shit), tell them you'll be praying to the gods you made up to make them realize how deeply up their own ass they are.
Sin Seriously,
Jeremiah Israel