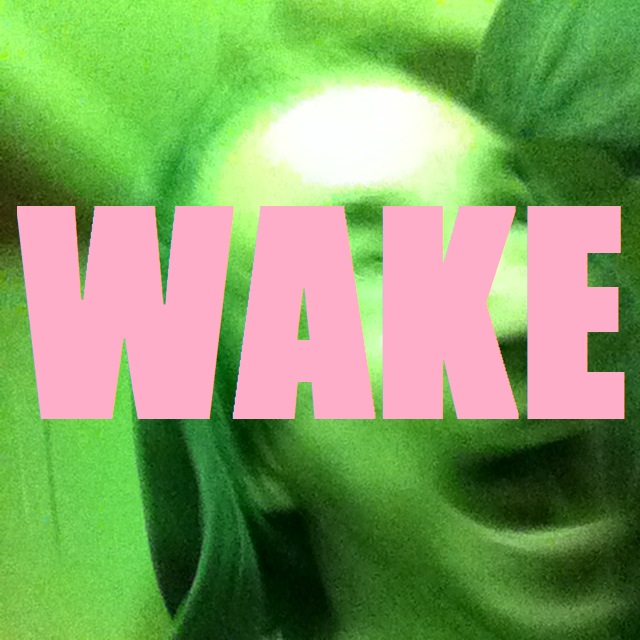 When the dreadlocked barista finished the journal of the man that cut his own face off, he finally understood that before the night was done, he wouldn't have dreadlocks anymore.
The dreadlocked barista's name was Cammy. Not even a nickname, his birth certificate literally read Cammy Day Martin because his mom was sick of having boys. He being the fourth in a row, Mrs. Martin had given up on hiding her need for a daughter and so decided her son Cammy would have to do.
Sewer didn't care, though. That was the name the dreadlocked barista had given himself when he thought he was going to sing for a rock band in sixth grade. He never did find anyone interested in playing instruments for his vocals and so settled for singing acapella in videos he posted on the internet.
Fame was impossible, though. The only way to get famous on the internet was by whoring yourself, one way or another, and he had no desire in trying to win attention. After all, he deserved it. His voice was unique and all he needed was the right crew to stand behind him. As long as someone thought he was good enough, he would be good enough. Quality was all in the mind. It was an illusion like everything else. If only he could figure how to adjust others' perception of himself. If he could change the illusion to fit his need, anything would be possible.
It was this stream of thought that brought Sewer to the motel. His parent's basement was alright, except for when family came in town and he had to share it. He lied that he was staying with a friend and used his tips to secure a room for himself because his older brother, second in birth order, was intolerable just like his wife and twin sons.
The notebook was still in his brain. The video of Darren cutting off his face was uploaded, but still with no views. Even the music video versions with the edited footage were drawing nothing. He checked the tags, laying on the made bed of his motel with his laptop, cartoons playing on the muted TV. Nothing. No one had seen it. He'd checked the news, both paper and digital, and there was absolutely nothing. No one knew about the guy that cut his face off but for the people that were there when it happened.
Not enough, thought Sewer. People need to know. People need to see what I saw. People need to understand what it's like. People need to know. SEVIL LIVES.
The statement was beginning to make sense. SEVIL LIVES meant that everyone lives and everyone dies and it's all circular. SEVIL is to death as LIVES is to life. Death comes before life, which means that we continue forever in this cycle of death and life and death and on. That was why the guy cut his face off. He got it. He understood that death was the exact same as life. That if it's all just a cycle, why not just keep recycling? Wasn't it all just a game anyway? All that shit that you're fed, all the terrible feelings wasted because feelings meant nothing in the first place, all the grief experienced needlessly because it was intangible and never even existed in the first place.
He changed the tags and renamed the video and turned on the shower, but then realized he didn't want to get wet and that he kind of liked that he hadn't showered in a week even though he could feel the slight layer of grime atop his skin. He stared at the mirror, looking at his face.
SEVIL LIVES, he thought. SEVIL LIVES, SEVIL LIVES, SEVIL LIVES.
He hated his nose. He hated his skin. He hated his glasses. He tore them off because it was the only thing of the three he could. He could see well enough without them, though the world did turn blurry, but that was nice. Actually, blurry was exactly what he needed.
He hated his ears, hated his eyes, hated his facial hair. He ran to his bag and began raking the razor over his face before he was even back to the mirror. He would get rid of it. His mustache was stupid. His goatee and neck hair were needless. He'd be done with hair because that would make him feel better.
He couldn't see the red that started to trickle from his patchily shaved face until he remembered his dreadlocks and understood that those too would have to go. They weren't his own, anyway. Tied in by some foreign and English illiterate woman because he thought it was cool and worth the money.
When his fingers couldn't untie the fake hair from his real hair, he pulled, but it wouldn't tear and so planned for the perfect time to make himself be what he couldn't wait to become.
X                            X                            X                            X                            X                            X
Detective Michael Roe was getting drunk at The Track and that was okay because She understood.
The work of the day was complete, except for the last deed, and when he sat down at the bar he hadn't been to in ten years, the bartender young and new, no one realized the significance of the glass of whiskey served neat, which he had to explain to the young girl, all tits and no bar sense because she cared more for tips than her craft, and he sipped it waiting for the sign for She that would come whenever She chose for it to because that was how all the signs of the day before came to him, like flashes of illuminated focus on the object of his deed with a strange feeling of desire and necessity to resolve whatever it was that She was showing him, and so far he'd done exactly what She needed and She said there would only be five because five was her number and with four already done, he was going to be as drunk as possible for the fifth.
That and hopefully drown out the terrible sounds of karaoke coming from the bar stage.
X                            X                            X                            X                            X                            X
Sewer had the karaoke stage of The Track set up with his video camera pointing toward where he wouldn't be singing as well as his phone propped up and recording when he took the mic from the karaoke DJ. Before that, he went around to other karaoke singers and told them he'd pay them if they videotaped his performance. It was a lie, but most did anyway and he was confident that even if this did lead to his death, his performance would make it to the internet.
Saturn Warship, his favorite band's hit song, "Generation Vex" played and when the words scrolled across the screen, instead of singing into the microphone, he dropped it to the stage, making feedback ring through the speakers, and missing the lyrics as they became highlighted with no one singing them.
Cast the spell, never tell, wash me down, wishing well.
Sewer took the butcher knife that was tucked into his baggy torn jeans at his back waist and raised it above his head. He used his other hand to hold up his dreads and then wasted no time in slicing underneath his skin, relieving his scalp from the connection to his skull. Blood formed and then ran down his face and he went straight back from the middle of his forehead, over his dome to behind his neck.
There was an uproar but the music kept playing and the people Sewer paid kept videotaping. The ones he didn't pulled out their phones and began videotaping too, putting themselves in the frame and showing the excitement play out behind them.
Cast the spell, never tell, wash me down, wishing well.
Sewer finished with the first strip of skin, pulling it away from his head and then dangling it by the finally free dreadlock in front of him like a raw slice of bacon tied to a rat tail. Blood dripped and then he helicoptered it into the crowd before digging the butcher knife beneath another flap of skin and matted hair roll. He continued ridding his skull of concealment and got four strips in before the blood covered his face and he was on his knees, weak as the song was nearing its end.
Cast the spell, never tell, wash me down, wishing well.
Sewer crumpled into the floor as the final cymbal on the song rang and the words scrolled out of view to the left of the screen. Sound was gone and the silence felt heavier than any of the noise ever did. He closed his eyes and laid face down on the stage until neon yellow light crept underneath his eyelids.
The voice, which he couldn't make out before, kept repeating itself. He wasn't able to discern that it spoke only five times.
"She wants you. She wants you. She wants you. She wants you. She wants you. "
X                            X                            X                            X                            X                            X
Mark Chambers woke up with his eyes already open. His body was frozen and the stone table beneath him was cold, though he couldn't feel it or anything else.  He thought it might be a dream until he saw the masks over him. The chants were loud and familiar. He could have joined in, the foreign words ingrained in his brain, but only if fear hadn't crippled his already numb mouth.
He saw knives and could tell that his skin was being separated, but it didn't carry any of the sensation he expected. More chanting and then there was drinking and when the masks came off, he didn't recognize anyone.
He was pulled off the table so that just his upper body was lying flat against it with his ass up and the backs of his toes on the ground. Then he was moving, back and forth with his face mushing against the stone as a palm cupped his ear and squished the other into its hard surface.
The little girl was right. His plans of suicide to avoid rape were foiled. They wouldn't stop, he knew, until the whole congregation had their turn. He was weak with the loss of blood, passing in and out of consciousness. The longer it took the more the sedative wore off, and as he regained his body's ability to feel pain, to scream, to struggle, he was tied at the wrists and ankles. The pull of the ropes levitated him in the air as hands at his thighs guided his torso into performing the ritual he himself had victimized so many others with, so many times.
There were more knives, more cuts, more blood and then there were whips and eventually he could see himself in his own dripping blood that created a reflecting pool beneath him.
While the other faces were unrecognizable, his was as it always was, but he still didn't see it as his own. His distorted features, wrenched into desperate agony, were just as nomed as the rest.